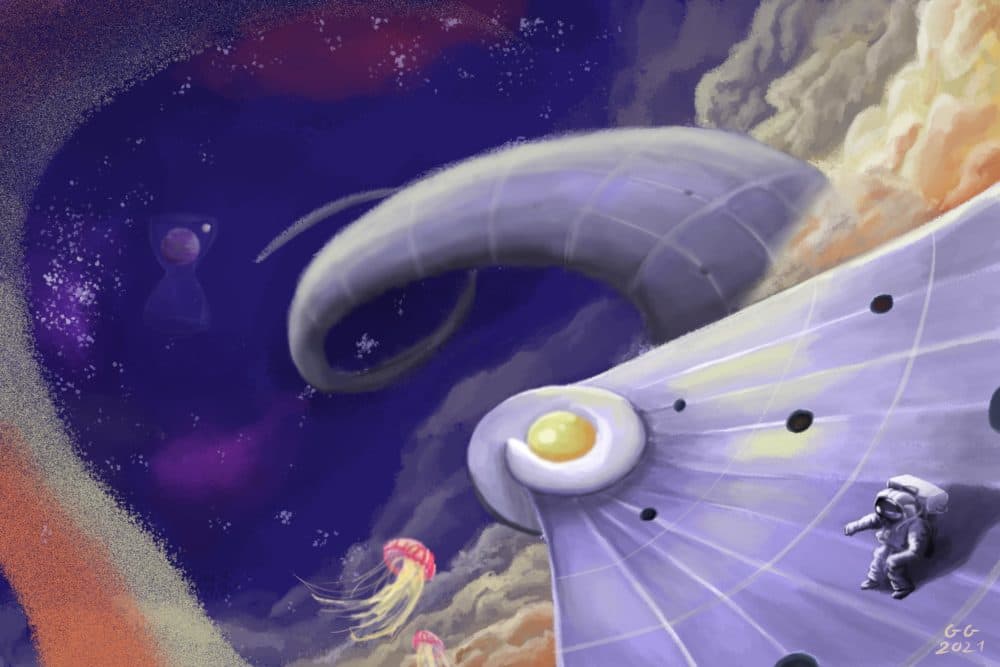 Based on the most recent bestiary, the Pale had been once shaman who, upon undergoing the rites of coming of age, succumbed to terrible visions and otherworldly whispers. And within Oshu'gun's halls, the halls of the abandoned Genedar, lies proof of those who succumbed to the shadow's call. The looters – who had been treasure hunting without a license – destroyed components of the archaeological site and damaged the disc with their spade. Basically, due to wreck or confusion in particular elements of the mind, your own neural exercise is mistaken as an otherworldly presence. I've watched the teasers and earlier playthroughs of components of the game, and it's all a bit of familiar and bland, if I can use the phrase bland to describe an apocalyptic wasteland. While it's nice to have a fashionable convenience like presets in this classically inspired machine, it's not like pulling up that factory bass patch in your trusty MicroFreak.
Daily quests could have been shaky at first, but the quests in patch 5.1 serve to supply up extra story in a streamlined style that actually works. And while the Horde facet of the 5.1 quests contain faction leaders like Vol'jin and Lor'themar to a significant degree, and even usher in Baine for extra emphasis on Garrosh's failings, the Alliance aspect does not seem to have that very same emphasis. While Alliance and Horde characters in Pandaria are just as lively as their pandaren associates, faction leaders didn't really make an appearance till 5.1. And while a few of these faction leaders are giving us an entertaining present, there are others that still haven't fairly acquired that same sense of life. Scenarios are being used to drive the plot ahead. But these tales are simply the smallest building block in what is shaping as much as be a fairly epic tale. No potential comparability as a result of they're totally different genres. If area is the most important factor to you – whether that's as a result of your synth dungeon is the scale of an airplane bathroom or because you're trying to cram as a lot synth power as doable into a briefcase – there's apparent appeal here. But Mists is a departure from Cataclysm in the absolute best means.
That hearkens again to the best way Villeneuve has approached visible effects in Dune. New draenei players are taken on a journey by way of the wreckage and the mess, choosing up the pieces and dealing with the distinctive results the crash had on each flora and fauna. The hills of Pandaria are alive with the those who walk them, and it's mirrored not solely in every quest, however in each minor interaction as nicely. Someone creates a quest, and it has a logical development of steps. What's extra, lead researcher Dr. Giulio Rognini and his staff built a machine that creates similar sensory errors when test subjects poke it, inflicting them to become overwhelmed with spooky vibes as it returns the favor (try the video beneath). But you can additionally get loopy and plug a drum machine into one in all the two audio inputs and use that as a modulation source. The good Primary on the listing for 2012 could seem a bit odd, particularly when last year's listing pointed out the overly linear nature of Cataclysm. And it is not the fault of the story, which is good — it's the fault of where that story is placed, and what's on the opposite facet of it.
The good Let me tell you a narrative a few hozen named Tak-Tak. Story should work effortlessly alongside character enchancment, it should not be an impediment to progressing your character. While valor gear is not essential to advance in the game, it nonetheless represents an enchancment to your character. And if an enchancment to your character is locked behind something, that something it is locked behind automatically feels like a chore. You realize that "chill" within the air that makes you are feeling as if someone — or something — is watching you, lurking behind your again? Ultimately it's rewarding to know that one thing that after felt unimaginable now feels straightforward. Now I've accepted the fact that my pores and skin is more vulnerable to burn than tan, and plenty of that acceptance is due to superb self tanner and bronzer products on the market that can give me a faux glow when I want it. However, although the story has been injected into virtually each side of gameplay, there are still points the place it falters.