A TikToker's video has gone viral after revealing the unusual reason why she asked a Starbucks barista to remake her drink: apparently, it didn't match her foundation shade of choice.
In her clip, TikToker @conniecantu faces the camera with an iced Starbucks beverage in her hand. She lip-syncs to an audio clip that says: "That was embarrassing. I really hope you're embarrassed."
Meanwhile, the on-screen captions read: "When I ask the barista to please remake my drink because it looks about [three] shades lighter than NC40 and she says it was already made correctly."
Then, in her other hand, the TikToker reveals another, slightly darker Starbucks drink from off-camera.
"NC40" seemingly refers to a shade of a popular makeup item from MAC Cosmetics—the Studio Fix Fluid Foundation. This foundation shade, which the cosmetics company describes as a "medium beige with golden peach undertone," roughly matches the color of the TikToker's second drink. It also appears similar to the skin tone and makeup shade of the TikToker herself.
"No ma'am, you're done," concluded @conniecantu in her video's caption.
The divisive clip has generated over 678,000 views since it was shared earlier this month and has amassed over 31,000 likes and 1,300 comments at the time of writing. Many viewers have expressed frustration at the TikToker's attitude.
"Girl if it's not the right shade you should be making your own coffee at home," said @peepeebuttt.
"These people have no lives," wrote @davidlund147. "If your biggest problem is how your coffee is made then you are privileged and should be grateful."
"Tell me you've never worked retail without telling me," said @qwueer. "The audacity, man."
"NC40 isn't a standard measurement tbh," added @solaris.chaos. "Like who would know what that looks like?"
However, not everyone took issue with the TikToker's request—and many pointed out that a too-pale drink can indicate too much milk or not enough espresso.
"Not the baristas getting mad. Like ma'am I pay $8 for a drink I expect it to be correct. NEXT," commented @hannahlarnerd.
"Hi I'm a barista and espresso drinks should always turn out the same color. If the espresso [is] messed up—not your fault," said @aubriecsmith. "We should remake it for you."
"I always want my coffee NC45," commented @moriahsalena, referencing another MAC foundation shade. "Today I feel seen."
The treatment of fast-food workers—and Starbucks employees in particular—has been a topic of major concern since the start of the pandemic. As such, workers at the chain's locations in Boston and Buffalo, New York, have begun the process of unionizing their workforce.
Newsweek was unable to reach @conniecantu for additional comment.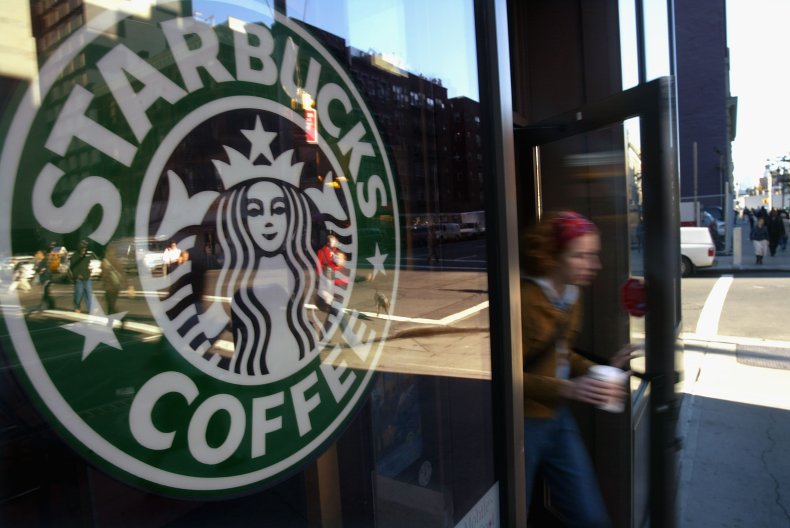 A Starbucks location in New York City. Earlier this month, a woman went viral on TikTok after asked a Starbucks barista to remake her drink order because it wasn't the right color. Spencer Platt/Getty Images